Patterns of Family Planning Services, Contraceptive Use, and Pregnancy Among 15-19 Year Olds Enrolled in SC Medicaid
An analysis conducted by Fact Forward and the South Carolina Budget and Control Board finds that of Black and White teens (15-19 years old) on Medicaid in South Carolina, the numbers of girls who became pregnant was similar.  In the population as a whole, teen pregnancy rates are much higher for Black teens.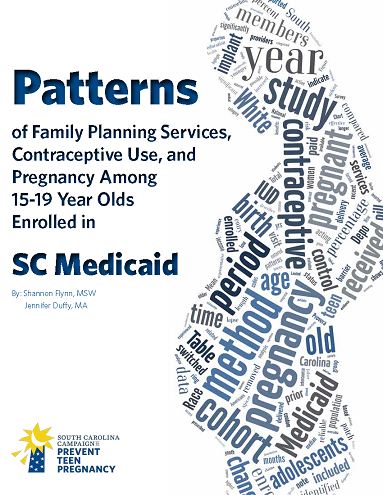 The publication also reveals that teens who became pregnant during the study had used no method or less reliable methods of birth control before becoming pregnant and suggests that offering IUDs and implants to women enrolled in Medicaid might help delay pregnancy and childbearing.
See all news