The Not Right Now campaign urges teens to think about the consequences before they have sex, make a plan for sexual health, and speak up for themselves. Not Right Now can mean many different things: "I don't want to have sex now," or "Not tonight; we don't have protection." It can also mean, "I don't want to have another child right now," for teen parents who want to avoid getting pregnant again. 
Not Right Now is an initiative of Fact Forward. The project began as a county-wide outreach program in Horry and Spartanburg counties; our message was so well-received that we have since expanded it into a statewide campaign.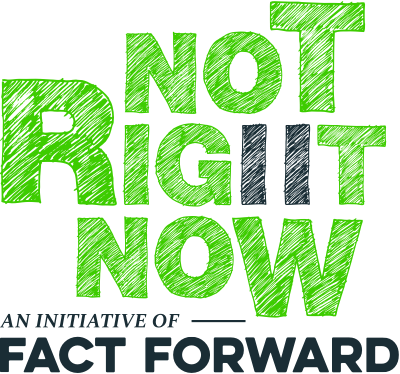 About Not Right Now
Most teens don't want to get pregnant, but many wind up having unplanned, unprotected sex because they're too embarrassed to talk about it and it's easier to just "go with the flow."
By giving teens frank information about preventing pregnancy and giving parents the tools to talk to their teen about sex, Not Right Now is demystifying teen sexuality. We are empowering teens to take control of their sexual health today so that they can have a brighter, better future tomorrow. 
We offer free, helpful resources like:
Wondering which birth control method is right for you? Check out Power to Decide's handy guide to find your method, then schedule a visit with your doctor.