Although South Carolina's teen birth rate has declined by 70% since its peak in 1991, teens in South Carolina are at substantial risk for contracting an STI/STD.
To prevent the spread of STIs, we must increase consistent and correct condom use. Health workers and educators are key reinforcers of this message—that's why we work with these audiences to promote adolescent-friendly health care services and evidence-based education.
But it's not just doctors and teachers. Because STIs are an issue that affects public health, communities have a vested interest in reducing STI rates.  To be most effective, they should utilize evidence-based interventions, provide access to clinical services, maintain access to condoms, and increase parent-child communication. We have helped dozens of communities all over South Carolina put evidence-based programs into place and find measurable success. 
If you are interested in partnering with Fact Forward to reduce STIs in your community, contact us. 
Just the facts:
In 2017, South Carolina was ranked 5th highest in the country for infection rates of Chlamydia and 4th in the country for gonorrhea among all ages.
Over 56% of South Carolina counties exceed the national rates for STIs.
Adolescents (ages 15- 24) accounted for 67% of chlamydia cases and 53% of all reported gonorrhea diagnoses.
One in four people newly diagnosed with HIV/AIDS in SC are under 25 years old.
46% of sexually active high school students reported NOT using a condom the last time they had sex.
Adolescents face unique factors that put them at risk.
We work with professionals and parents to ensure adolescents…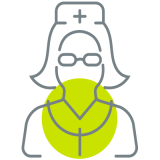 Have access to adolescent-friendly healthcare
Community health centers, social service organizations, and condom access points are especially important ways to help adolescents get needed reproductive health services.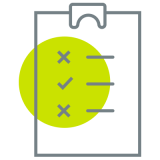 Get proper reproductive health screenings
Many adolescents, especially young women, do not receive the chlamydia screening the CDC recommends. We urge health centers to follow protocols which reduce the spread of disease.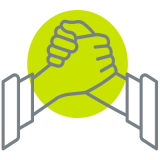 Understand their rights to privacy
Adolescents are often reluctant to disclose risk behaviors to doctors. Confidentiality concerns can definitely be a barrier for young people as it relates to preventing STDs/HIV and pregnancy.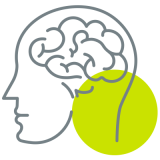 Make a plan to keep themselves safe
Having multiple partners increases the risk of contracting an STD/STI, which is why it is important to know how to reach our most vulnerable young people.
Workshops
Our workshops are one-day or half-day programs that help professionals engage adolescents with accurate, timely, and age-appropriate information that helps them prevent STIs.
Curriculum
We offer materials for educators, healthcare professionals, and social workers that focus on how to reduce the spread of STIs and HIV. 
Reproductive Health and Wellness Kit
Need visual aids?
The Reproductive Health and Wellness kit is the perfect companion tool for teaching comprehensive sexuality education. Packaged in a clear plastic container, the kit contains all the materials needed for education about contraception and protection methods.
Resources for Teens
Our resources for teens implore adolescents to "make a plan" that includes using condoms if they choose to have sex. 
Resources for Parents
Parents are a key resource for vulnerable teens, so we teach parents how to talk to their kids about love, sex, and relationships.