Each May, during Reproductive Health Awareness Month (formerly Teen Pregnancy Prevention Month), Fact Forward joins organizations across the country to raise awareness about the need for evidence-based reproductive health education.
While South Carolina teen birth rates have declined by 70% from 1991-2018, our state still has the 11th highest teen birth rate in the United States (2018).
Raise Awareness in Your Community.
Start the Conversation
Reproductive health is for everyone. Help raise awareness about reproductive health in South Carolina via social media with these shareables. Follow Fact Forward on Facebook, Twitter and Instagram for likable, sharable graphics like these. Don't forget to use the hashtag #ReproductiveHealthAwarenessMonth in your posts! If you need higher resolutions of these images, email us.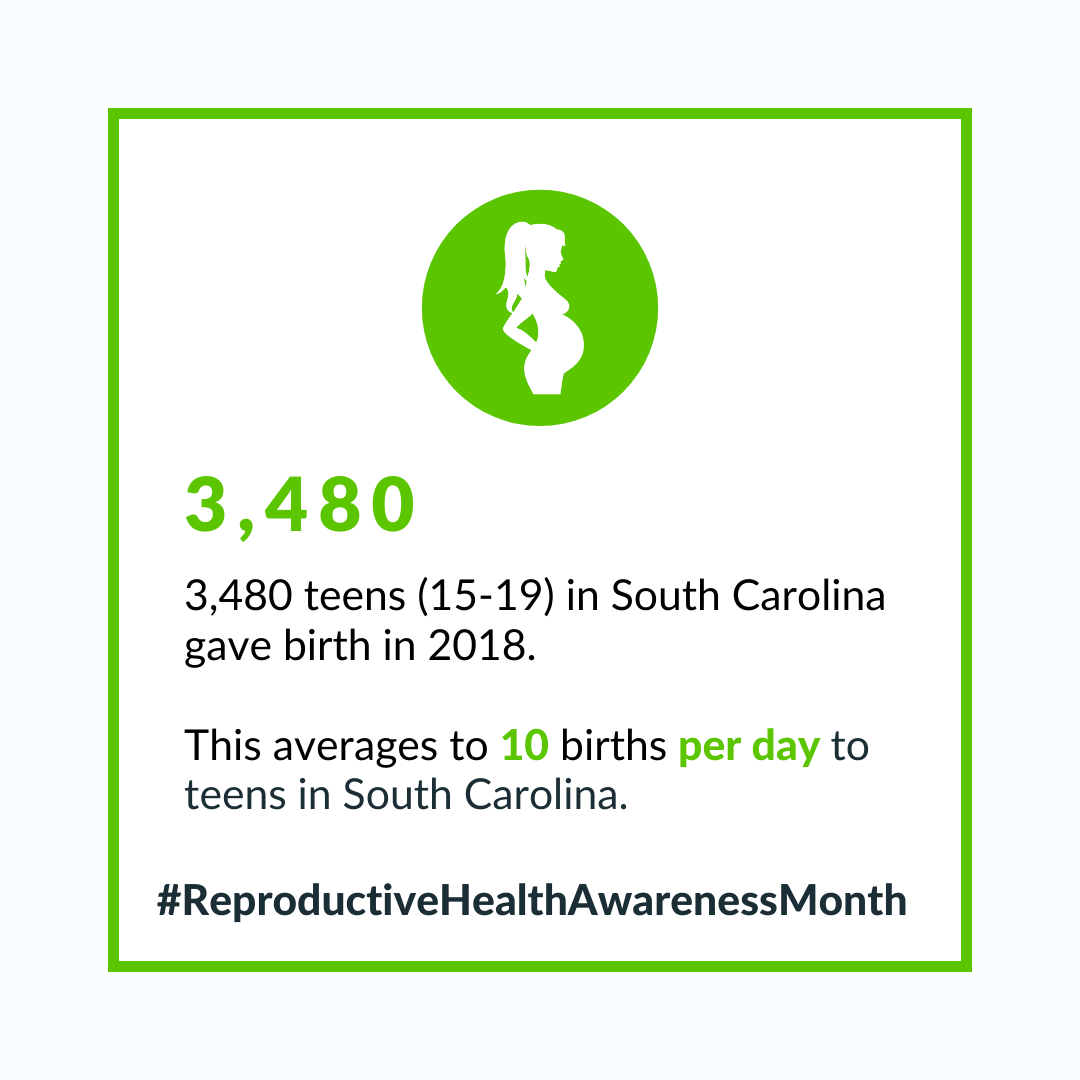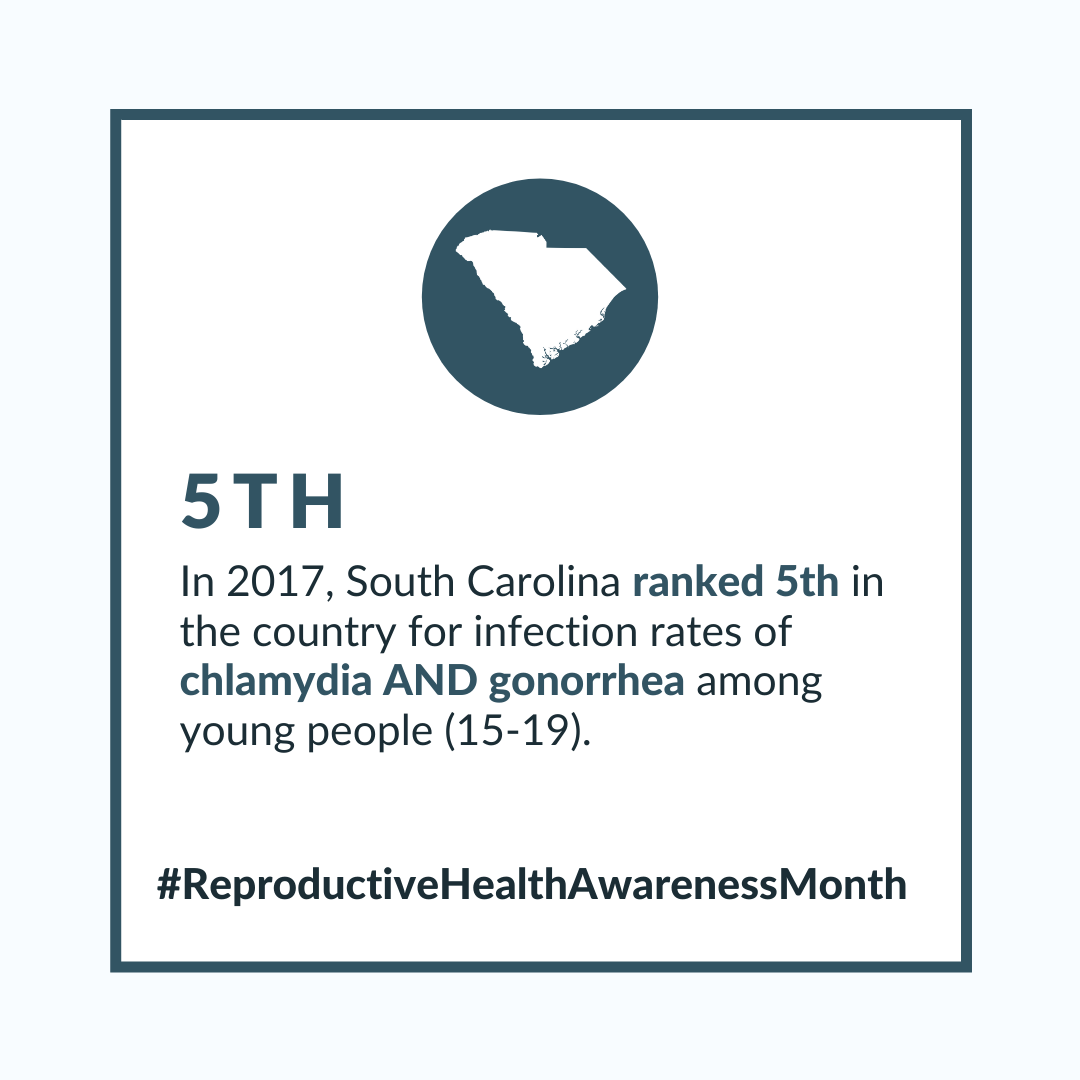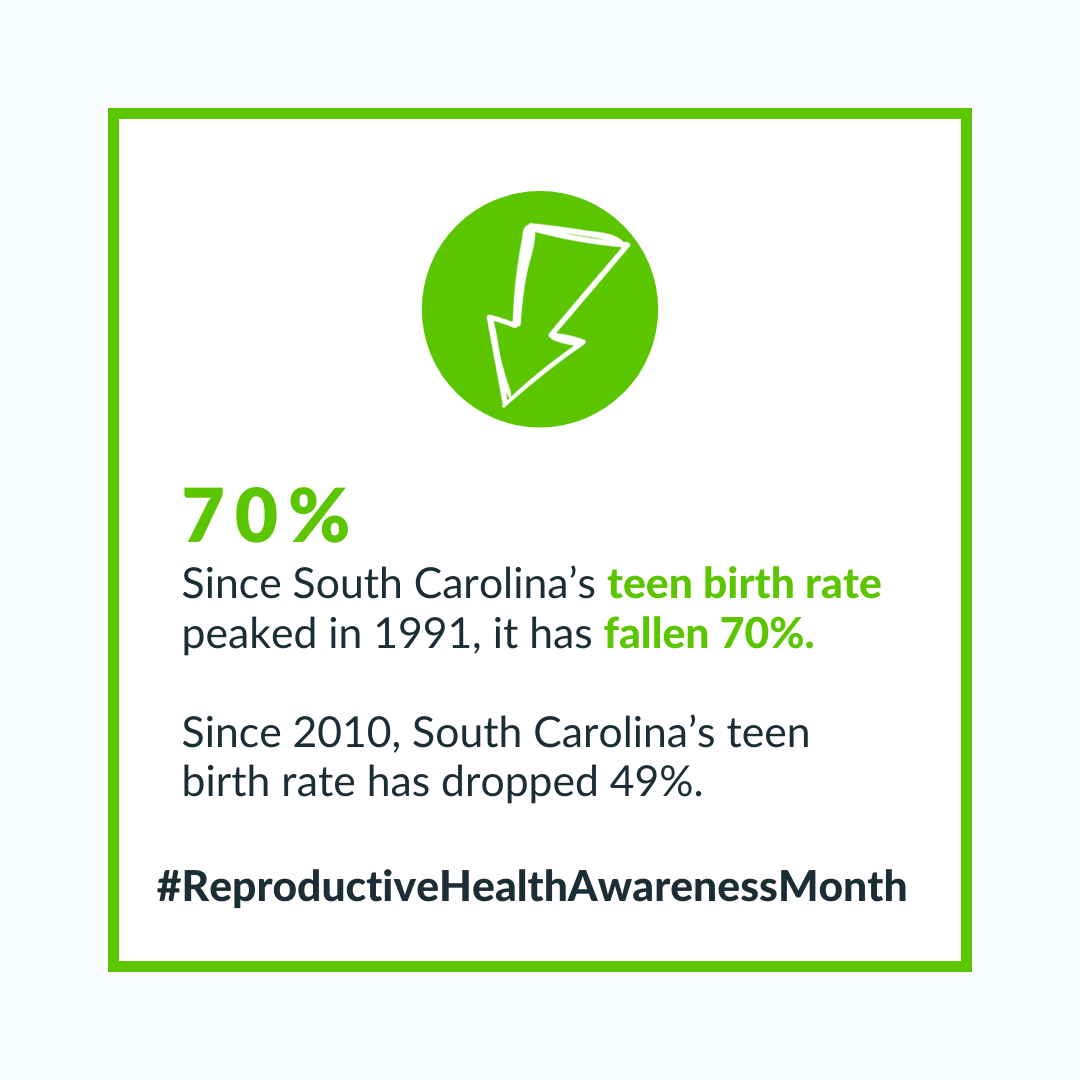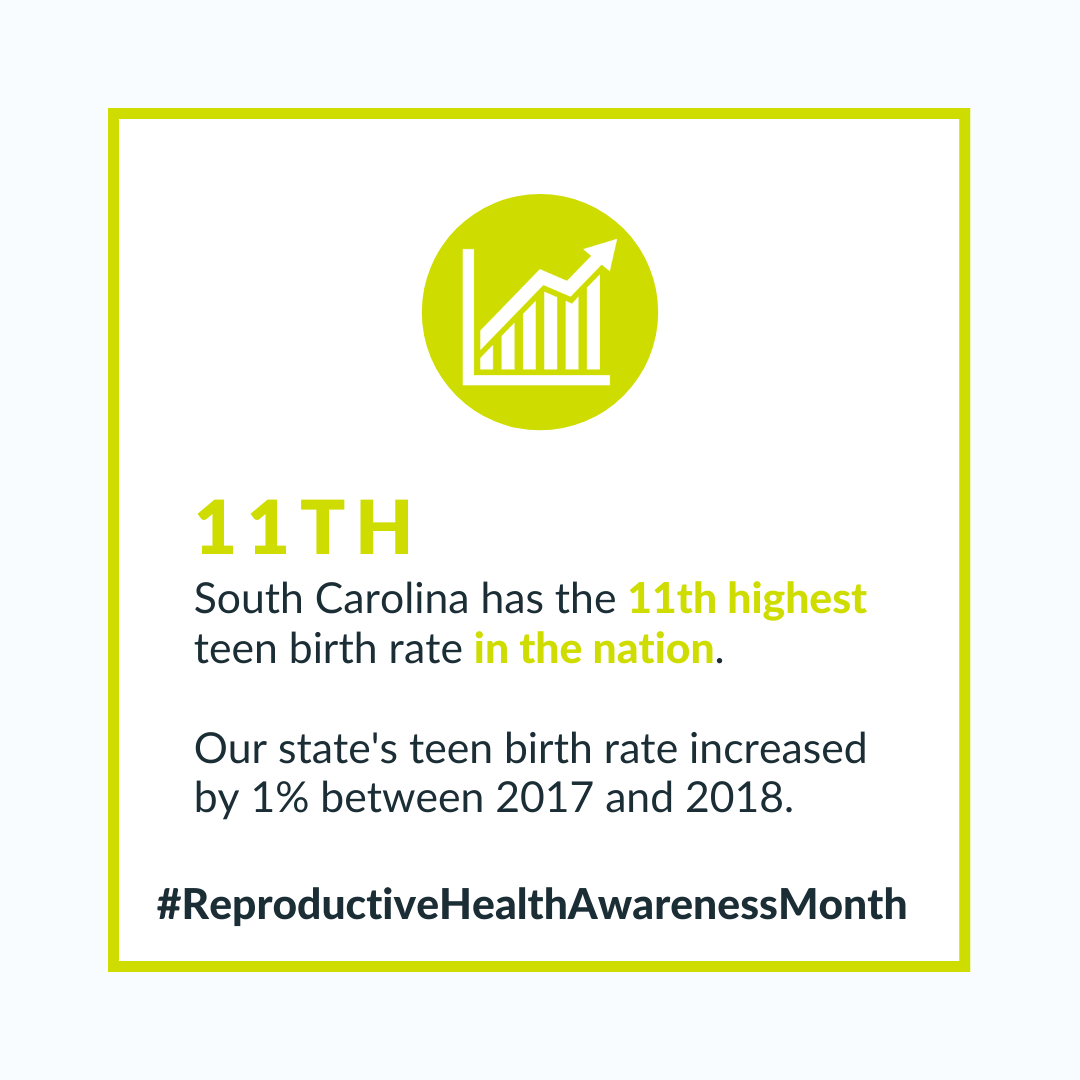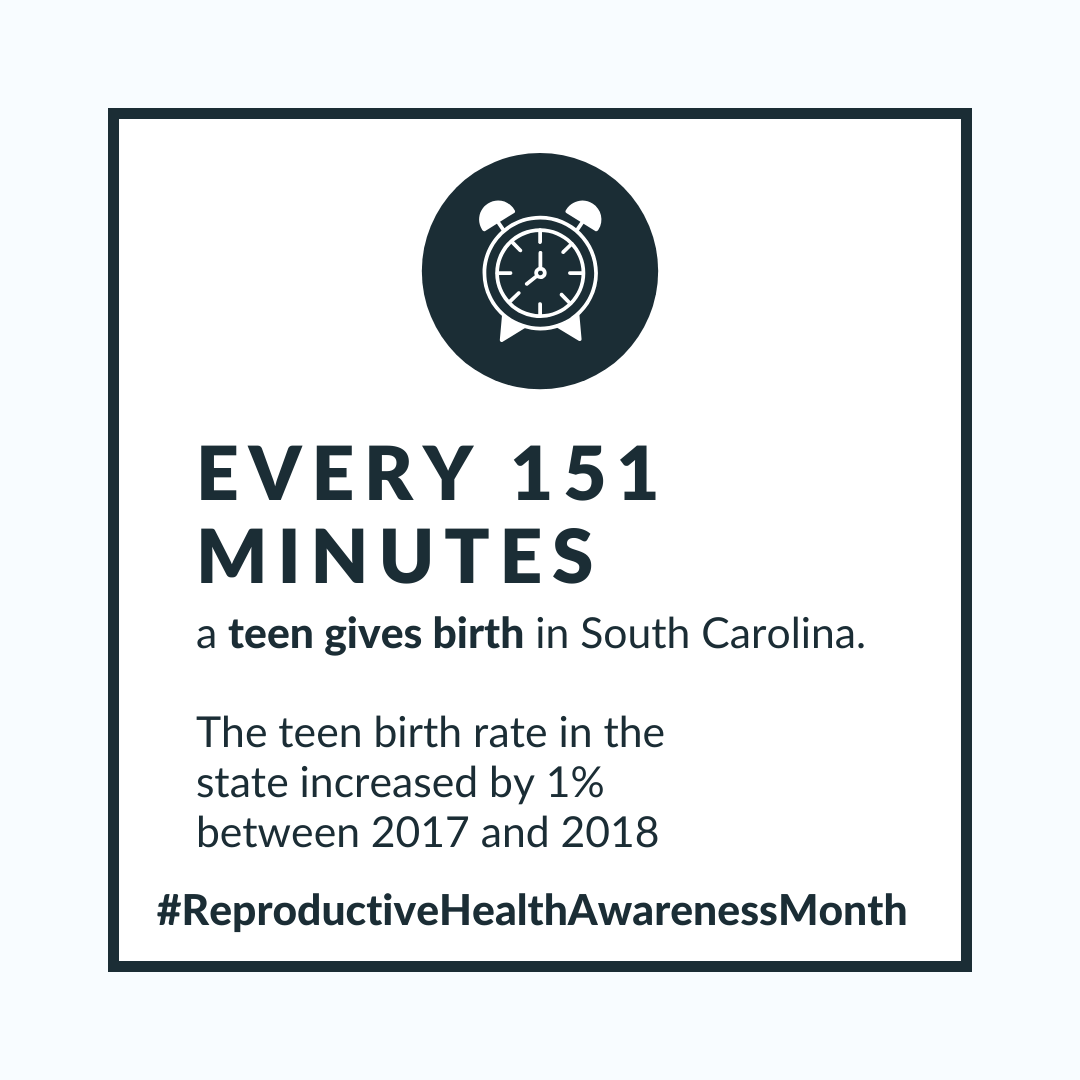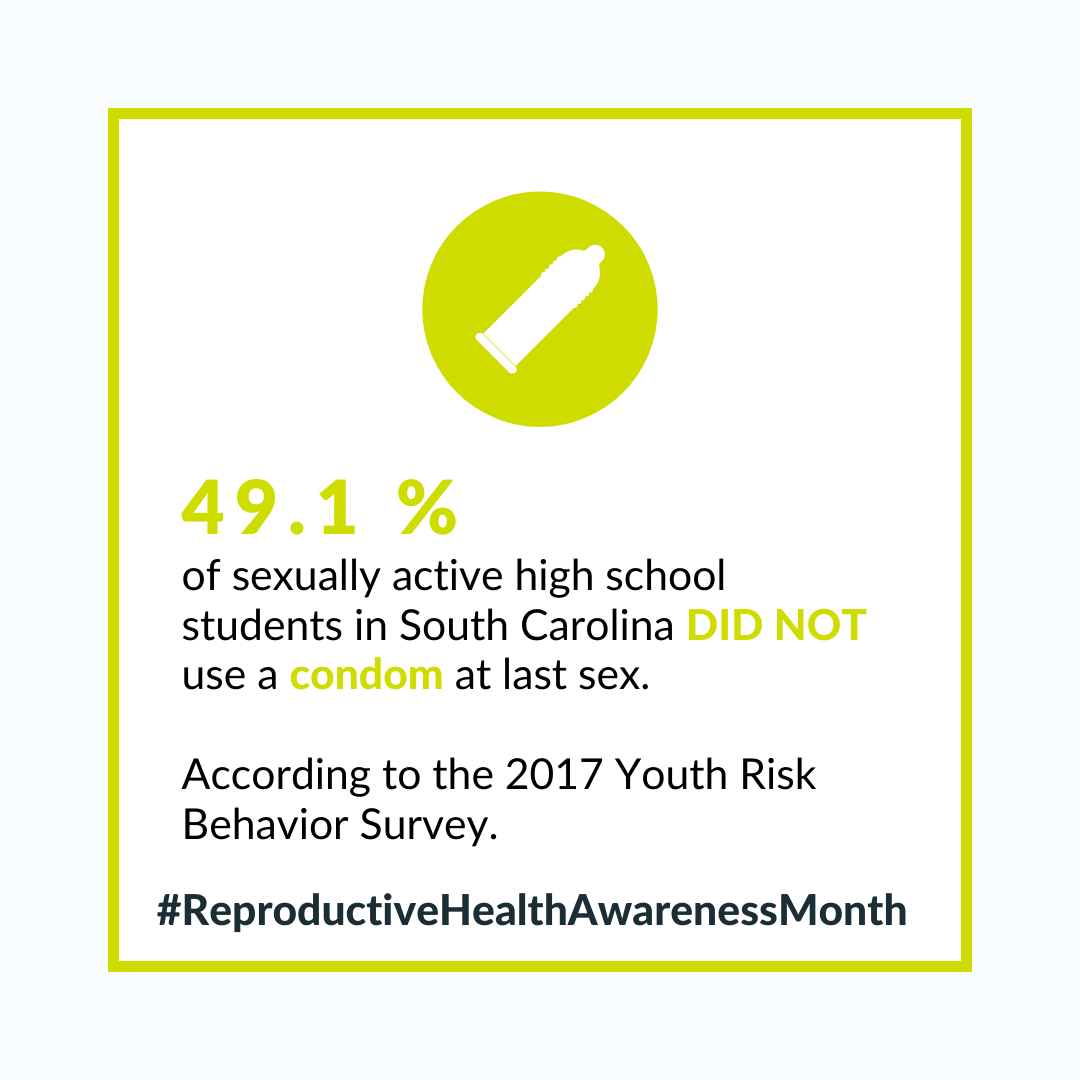 Social Media Posts
Use any of these posts to raise awareness with your followers!
Talking with your child about reproductive health and dating will help them make better choices in relationships. Find out how: https://www.factforward.org/resources/parents/talk-about-dating-and-relationships #ReproductiveHealthAwarenessMonth
Did you know talking with teens about birth control makes them more likely to delay sex? Learn more: https://www.factforward.org/resources/parents/talk-about-protection #ReproductiveHealthAwarenessMonth
Don't forget about the boys! Talk to your son about your family values related to sex and relationships. https://www.factforward.org/resources/parents/talk-your-son #ReproductiveHealthAwarenessMonth
Empower your daughter. Talk to her about her personal value and birth control options. https://www.factforward.org/resources/parents/talk-your-daughter #ReproductiveHealthAwarenessMonth
49% of sexually active high school students in SC did NOT use a condom at last sex. This underscores the importance of comprehensive sexual health education that include instruction on proper use of condoms and contraception for sexually active teens. #ReproductiveHealthAwarenessMonth