Applications Due for Training of Facilitators - The BuzzPak
September 1, 2022 | 12:00am - 11:59pm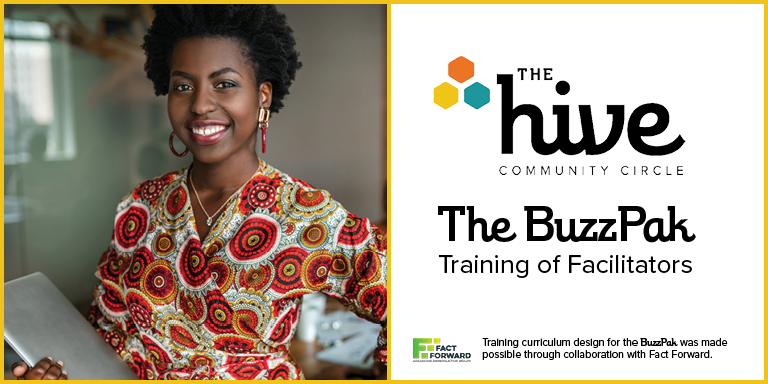 Applications are due September 1, 2022. The training takes place September 14-15, 2022.
The Hive Community Circle and Fact Forward are sponsoring a Training of Facilitators for the curriculum, The Buzzpak. The Buzzpak was developed as a culturally specific curriculum in response to the disproportionate number of marginalized teens impacted by relationship abuse and sexual violence.
The Buzzpak consists of a 5 module curriculum created to build skills for teens to establish healthy boundaries, maintain healthy relationships, and enhance their relationships with their parent(s)/guardian(s).
Eligibility Criteria
The Hive is interested in receiving applications from organizations that meet the following criteria:
The organization must serve residents of South Carolina.
Organizations must apply online for training travel funding and provide the required supporting documentation.
Applications must be submitted before September 2, 2022.
Stipends are available for youth-serving organizations.
Questions? Contact training@factforward.org. 
See all events