LTM Event - Let's Talk Movie Night (In-person)
October 29, 2021 | 6:00pm - 9:00pm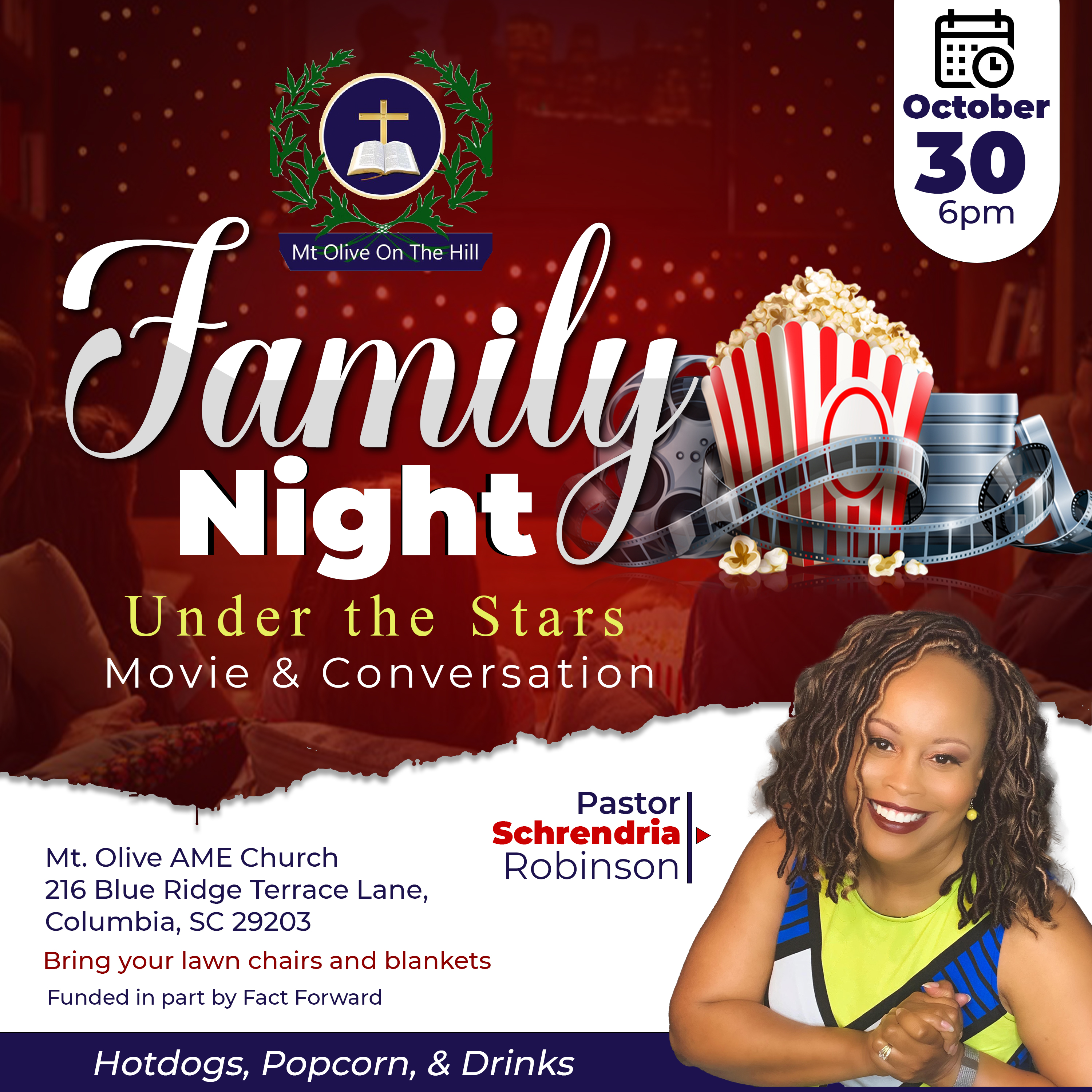 This event seeks to increase parent/child communication and connection through a family movie night and conversation. Additionally, to address the social/emotional challenges that students are experiencing during this global pandemic. 
Hosted by Mt. Olive AME Church in Richland County, SC. 
Location: 218 Blue Ridge Lane, Columbia, SC 29203
Contact Rev. Schrendria Robinson at 803-983-3918 for more information. 
See all events