LTM Event - Parents Care
October 16, 2022 | 2:30pm - 4:30pm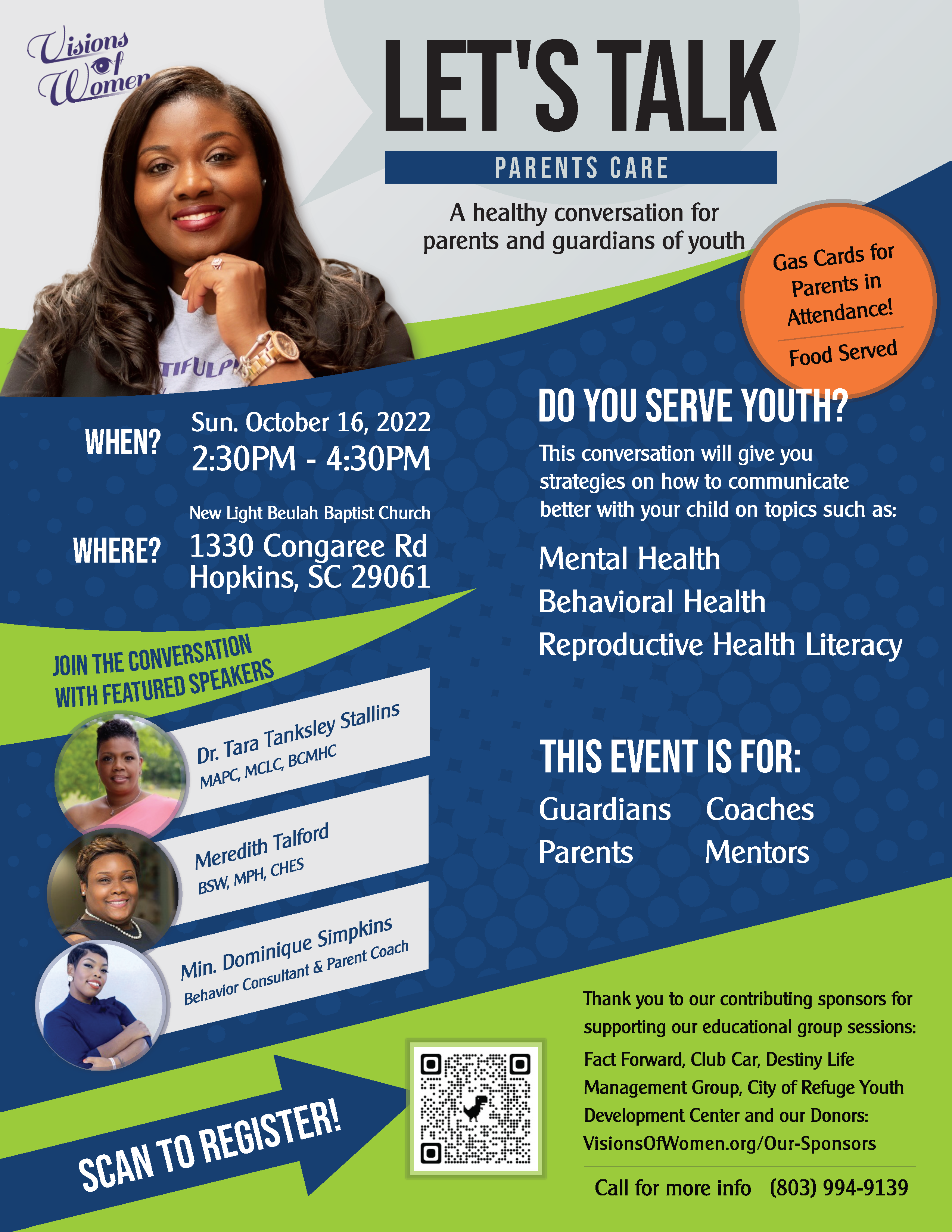 Parents Care will provide Let's Talk strategies and host a discussion to provide resources in a safe space for families and youth. The event is in person, and local community parents and guardians are invited to participate! This discussion aims to help families become more knowledgeable about prevention tools and communication skills. We will provide materials on mental health, unhealthy relationships, sex, and love. This conversation will highlight relationships and what healthy vs. unhealthy relationships are. The event will also cover how to communicate with teens about sex, protection, peer pressure, consent, and abstinence to decrease teen pregnancy.
Location:
New Light Beulah Baptist Church
1330 Congaree Road
Hopkins, SC 29061
Questions about the event? Contact Dorlisa Adams at contact@visionsofwomen.org or 803-994-9139. 
See all events