Anderson County Advocate Receives Statewide Recognition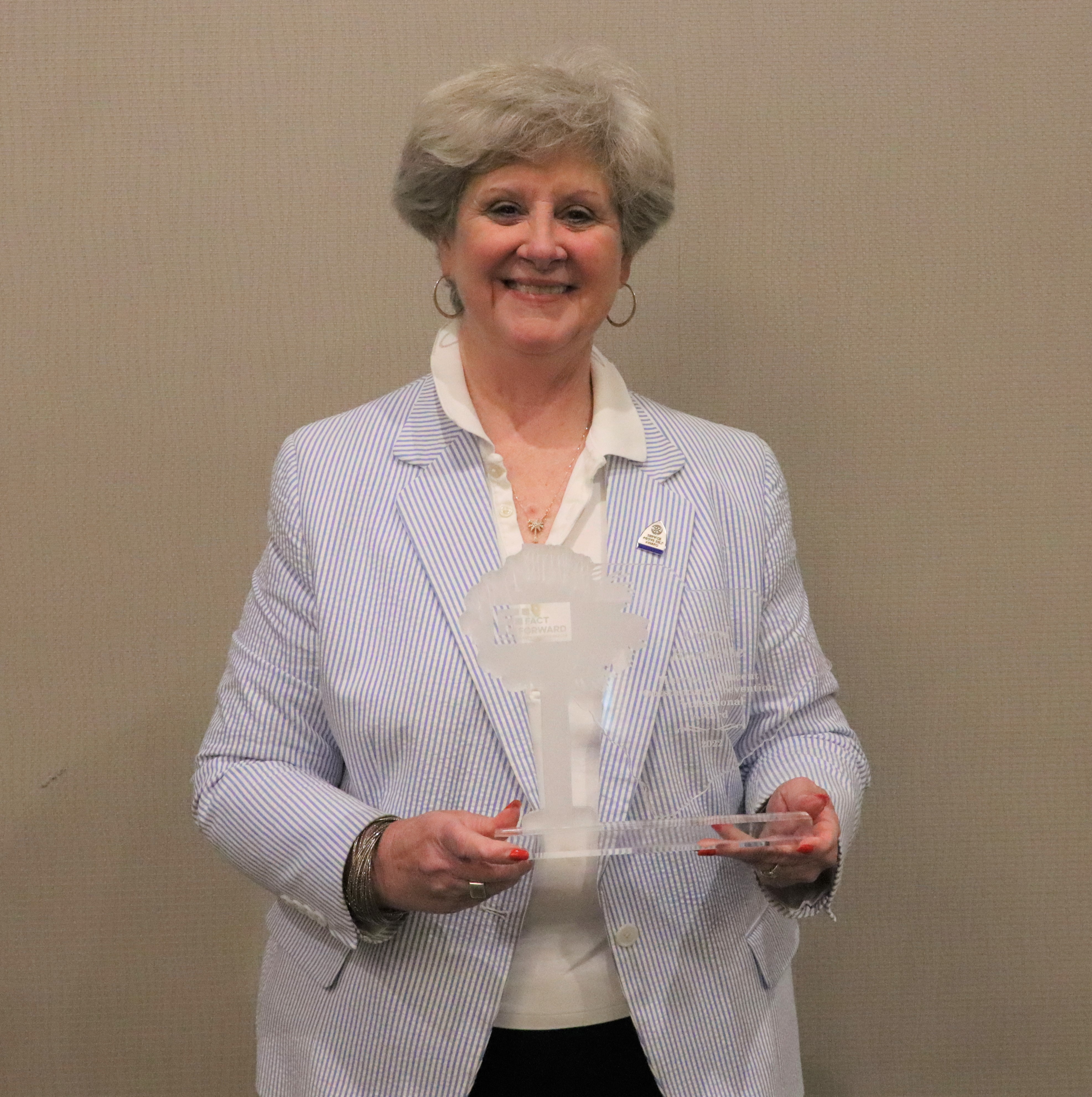 Carol Burdette was awarded the Murray L. Vincent Outstanding Prevention Professional Award at the 23rd annual Summer Institute conference hosted by Fact Forward. Burdette is the president and chief executive office of the United Way of Anderson County. The Murray L. Vincent Outstanding Prevention Professional Award was established in 2008 and recognizes an individual who has significantly impacted the prevention of adolescent pregnancy in South Carolina while exemplifying the characteristics of the award's namesake.  Dr. Vincent was an inspiring leader and mentor who pioneered efforts in teen pregnancy prevention.  Among his accomplishments, Dr. Vincent helped create the SC Council on Adolescent Pregnancy Prevention in the early 1990s, now known as Fact Forward. 
In Burdette's role as president and CEO of the United Way of Anderson County for 20 years, she has grown the organization and made the organization a safe place for individuals to receive resources and assistance. Burdette has also been a vocal advocate for medically accurate, age-appropriate sexual health instruction in all five Anderson County school districts and has been relentless in seeking resources to support this effort.
In this effort to reach all the school districts, Burdette's persuasive leadership led to Anderson County School Districts agreeing to partner with Fact Forward from 2015 to 2020 to implement evidence-based sexual health programs that reached over 25,000 middle and high school students. Most importantly, the school districts are still implementing these programs to ensure Anderson County youth have the information they need to make healthy decisions.
Burdette embodies Dr. Vincent's passion for preventing teen pregnancy and is a role model for others. Since 2000, Anderson County's teen birth rate decreased by 71 percent, and the number of births dropped from 362 in 2000 to 123 in 2020. These positive trends would not have been possible without her ability to see a need and collaborate with others to find a solution.
For more information about the Murray L. Vincent Outstanding Prevention Award, visit https://www.factforward.org/prevention-professional-award.