Charting A New Course: Introducing Fact Forward's Newest Board Members
Please join us in welcoming the newest members of our Board of Directors. They bring a wealth of experience, expertise, and a passion for our mission that will undoubtedly contribute to our continued growth.  
"This is an exciting time for us, and we are confident that their contributions will help us achieve new levels of success. We extend our warmest welcome to our new board members and look forward to working closely with them as we continue to advance our mission and serve our stakeholders," said Beth De Santis, Fact Forward's Chief Executive Officer.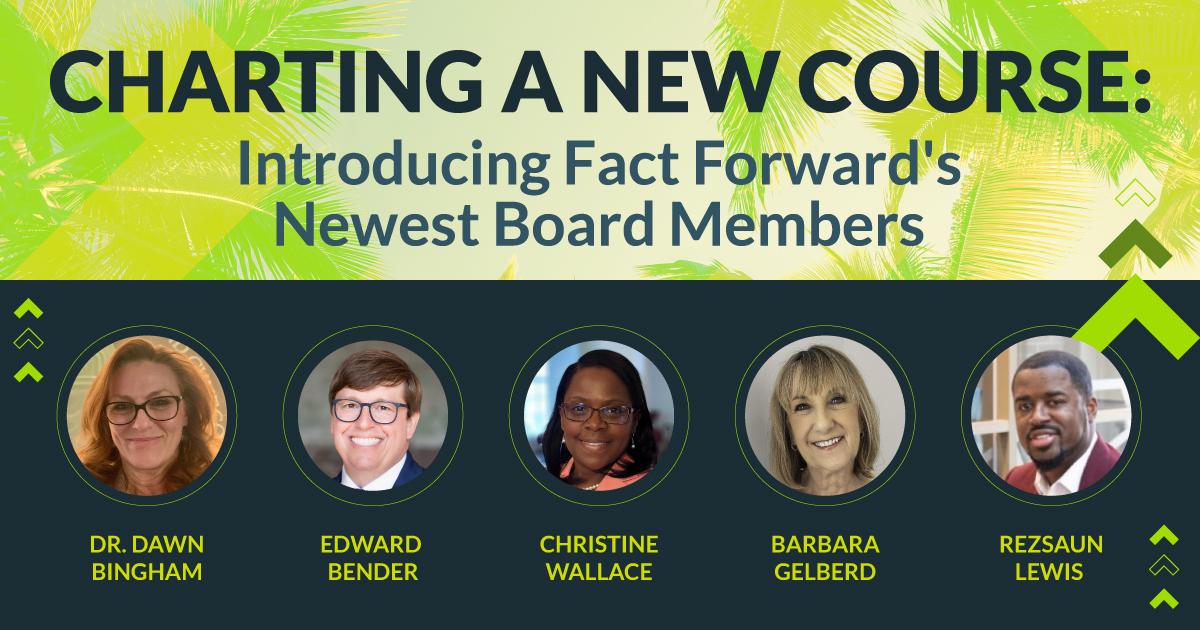 As we usher in this new chapter, we'd also like to announce the new Board Chair, Hope Garcia. 
 "I am honored and excited to serve as the new board chair. I am inspired by the dedication and talent that each board member offers. As we embark on this new chapter, we continue to make an intentional effort to be a board that works together and shares a diverse perspective. I believe that together, we have a tremendous opportunity to make a positive impact. So, let us embrace this new year with open hearts and minds. Let us celebrate the possibilities that lie before us and channel our collective energy towards achieving greatness. I am truly excited to embark on this journey together, and I do not doubt that we will make this year one to remember."  
Her experience, dedication, and vision are exactly what we need to continue promoting education, health, and well-being. 
For a complete list of Board of Director members, please visit https://www.factforward.org/about/board-directors