Preparing for the Season of Generosity
Authored by April Borkman, MA, Fact Forward Immediate Past Chair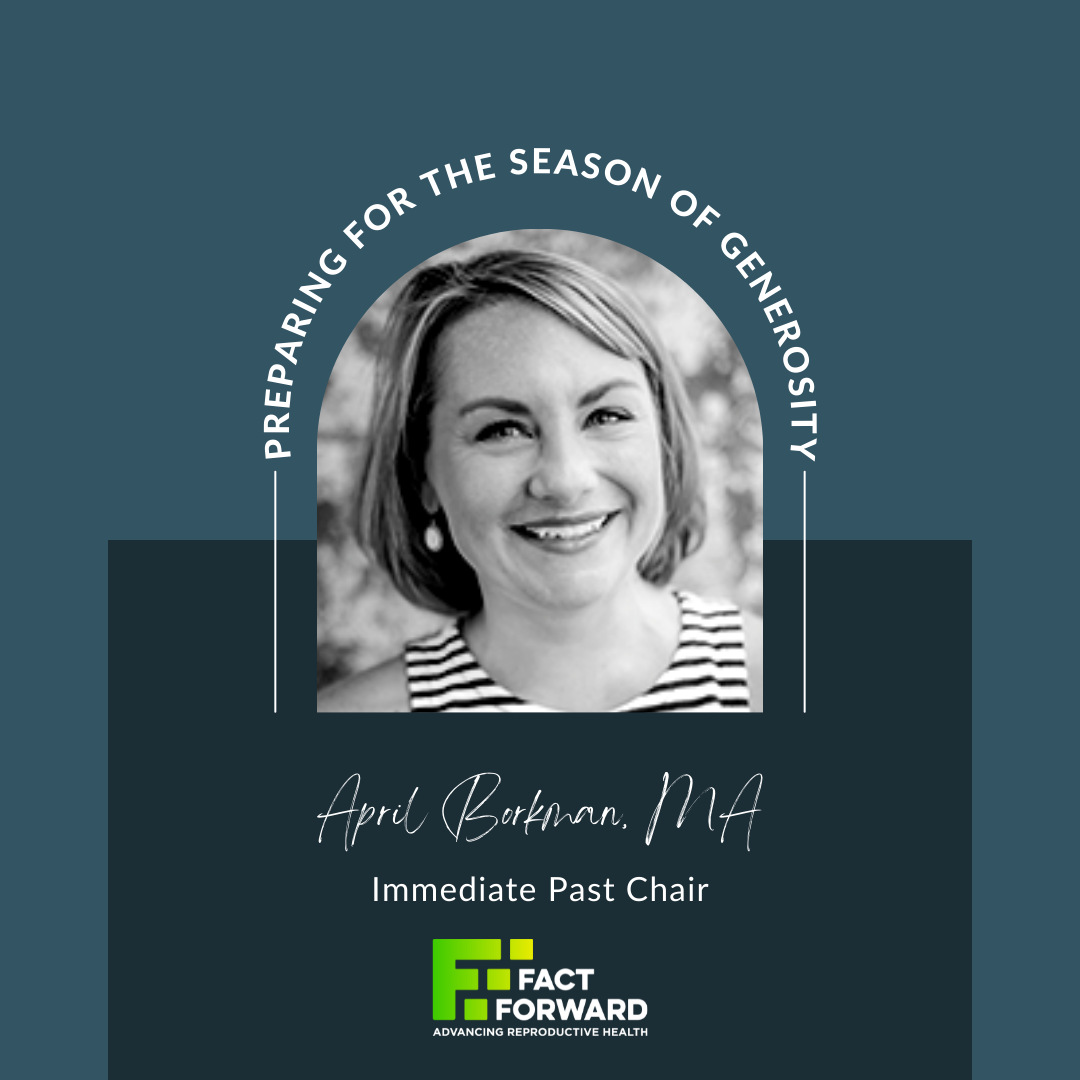 As Thanksgiving and Giving Tuesday approaches, it is likely that we will have countless emails flooding our inboxes asking for support from numerous deserving organizations.  There are so many organizations doing incredibly important work; sometimes it's difficult to choose which ones to support. As a firm believer in the importance of evidence-based adolescent reproductive health, I'm proud to make Fact Forward one of my picks, and here's why:
Fact Forward Increases Access to Teen-Friendly Reproductive Health Services
Fact Forward uses the dollars raised throughout the year to work with local health centers across our state to create teen-friendly environments. This means that clinicians are using trauma-informed, LGBTQ+ inclusive, and non-judgmental practices to help young people make the healthiest decisions for themselves.
Fact Forward Empowers Parents and Trusted-Adults to Discuss Love, Sex, and Relationships
When parents and trusted-adults talk to young people about love, sex, and relationships early and often, they are much more likely to delay sex and to use contraception when they do become sexually active. With this in mind, Fact Forward hosts workshops and exhibits centered around healthy communication between young people and their trusted-adults.
Fact Forward Educates Youth-Serving Professionals
Youth-serving professionals like educators and community leaders are often the adults young people interact with most frequently. This means they must be ready to seize the opportunity to promote healthy decision-making when it arises. Fact Forward works with these professionals to ensure they are comfortable with reproductive health questions and actively promote parent-child communication.
Throughout this season of thankfulness and generosity, I've spent time reflecting about the issues that speak to me. That's why, as a trusted-adult and healthcare professional, I'm personally thankful for the vital work Fact Forward does. Ideally, you too, can see the issue of adolescent reproductive health impacting your life. Please consider Fact Forward as one of your picks for Giving Tuesday. You can donate by visiting www.factforward.org/donate.