The South Carolina Campaign to Prevent Teen Pregnancy Rebrands to Fact Forward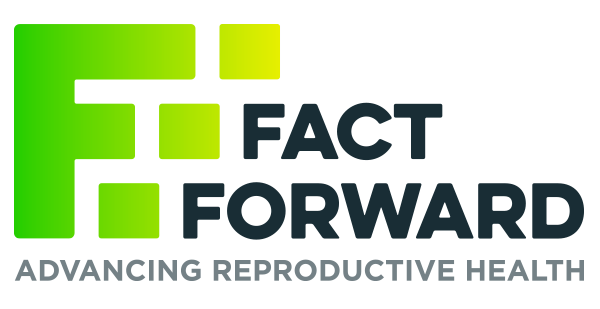 The South Carolina Campaign to Prevent Teen Pregnancy is now Fact Forward. After 25 years of commitment to South Carolina, we have recognized the need to encompass all that we do in our new name. Our new name better reflects everything we do: more than just preventing teen pregnancy, we empower adolescents with evidence-based strategies for healthy reproductive choices.
The name change gives room for future evolution and growth.
While we continue to celebrate a 70% drop in the teen birth rate since the early 1990s, other challenges like rising STI rates and unintended pregnancies among young adults force us to consider even more creative and effective strategies to engage communities across the state and nation. Our new name provides a strong framework for addressing new challenges today and in the future.
New name, same commitment.
We still have the same priorities: training people who work with adolescents and promoting policies and initiatives that improve reproductive health outcomes. We are excited about the state's continued progress and want to keep effectively moving forward while expanding our reach.
Why we chose Fact Forward.
The name Fact Forward establishes us as THE fact-based resource for those who want to move the conversation about reproductive health forward. The name implies the progress we're striving toward while reinforcing the data and subject matter expertise that we're known for. The tagline, "Advancing Reproductive Health," gives additional context to our new name. Together, the name and tagline create a pretty clear picture of who we are and what we do in just a few short words.
"We are excited about our state's progress over the past 25 years, but we also understand the importance of looking forward to reach our most vulnerable adolescents," Beth De Santis, CEO, Fact Forward, said. "Our name may have changed, but our priority will always be young people. We know that this broader lens of reproductive health will allow us to have bigger reach among adolescents."
About Fact Forward:
We promote easy access to reproductive healthcare, from counseling to contraceptives.
We teach parents how to talk to their kids about love, sex, and healthy relationships. 
We train and educate people who work with young adults.
We partner with a variety of organizations - public, private, school, and community-based - to promote policies and initiatives that improve reproductive health outcomes throughout the state.